The Carmel and Pebble Beach communities offer residents more than beautiful landscapes and coastal exploration. Philanthropy is a typical local undertaking, with many different outlets to help the community flourish. If you want to give back to your community through animal and environment-based nonprofits, check out this list of esteemed nonprofit foundations.


Animal Altruism
Friends of the Sea Otter
In 1968, Margaret Owings founded Friends of the Sea Otter in Carmel. It has since played a leading role in bringing the southern sea otter back from the threshold of extinction. Through research, education, and policy placement, this institution dedicates its efforts to conserving sea otters and preserving their habitat. The issues associated with sea otter conservation coincide with broader environmental matters, including ecosystem alterations, climate change, ocean noise, and coastal pollution, so this organization works tirelessly to expand federal advocacy for otters under the Endangered Species Act and Marine Mammal Protection Act.

You can help this extraordinary institution's efforts by taking part in the annual Sea Otter Awareness Week. The event includes sharing stories, propagating science, and generating media that instills deep awareness of sea otters' ecological importance and the challenges they endure. Friends of the Sea Otter also hosts various talks and programming in which altruists like yourself can donate to the cause and gain insight into how this organization is moving forward in saving sea otters.

Sea Star Horse Sanctuary
Sharon Regan established the nonprofit Sea Star Horse Sanctuary in Carmel in 2017. This organization provides exceptional care and lifetime sanctuary to abandoned, neglected, and abused horses. Surrounded by native wildlife and nestled in a natural refuge inhabited by Monterey pines, cypress, and maritime chaparral trees, this exceptional asylum provides majestic horses with the best life possible through extensive, holistic veterinary care, specialized nutrition, natural training, and connection-based grooming techniques.

Sea Star Horse Sanctuary relies 100% on donations and fundraising to continually support their horses, and you can help keep the sanctuary running by sending one-time donations, mailing grants through your foundation, or making a monthly gift to Sunrise Horse Rescue. For a more hands-on approach, opt to join the sponsorship program where you help pay for a specific horse's basic needs, including hoof care, feed, hay, and veterinary care. If you love horses and wish to support those who had a troubled past, be sure to donate to Sea Star Horse Sanctuary.

Alliance of Communities for Sustainable Fisheries (ACSF)
Alliance of Communities for Sustainable Fisheries in Pebble Beach was created to bring forth an organized community voice for fishing and fisheries in response to current and future state and federal laws affecting fishing, fisheries, and coastal and marine habitats. This institution keeps in mind the interests of individual anglers and non-profit marine protection agencies and devotes efforts to preserving traditional fishing culture and coastal conservation.

By connecting fishers with their communities, teaching the science associated with maritime environmental issues, and core public values, ACSF helps ensure we continue to have healthy, sustainable fisheries, as well as maintain a sustainable future where anglers can fish safely in an educated manner for years to come. Help this non-profit via a mailed-in donation so that they may continue their imperative work.

Monterey Bay Labrador Retriever Rescue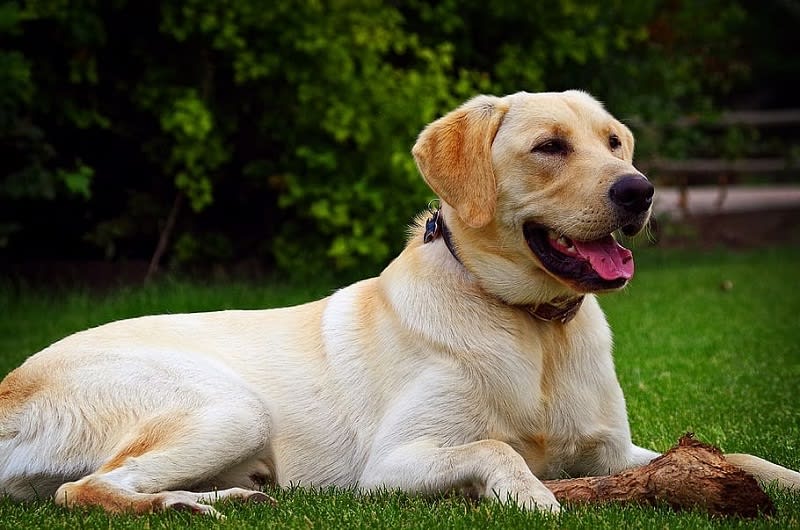 Monterey Bay Labrador Retriever Rescue is a volunteer-based, nonprofit organization based in Pebble Beach. This remarkable company rescues and rehomes labs and lab mixes from high-kill shelters. They also rehome labs whose families need to give them up due to life's difficulties, including divorce, loss of home, illness, military service, and other unforeseen circumstances.

Given the nature of their work, the rescue receives weekly calls from overcrowded shelters wanting to save a dog from being euthanized, along with people needing to surrender their dogs. Though they serve Monterey, Santa Cruz, and San Benito counties, they will also accept labs from other California counties.

You can help their crucial efforts by donating and fundraising for necessities and the surgical needs of the rescued canines. Opt to mail a check, send money via PayPal, or provide corporate donations. You can choose to designate your gift to specific causes, such as surgeries, or you can simply add to the general funds necessary for daily operations. Whether you aim to raise funds for this worthy cause or want to take it a step further by adopting one of these well-cared-for dogs, Monterey Bay Labrador Rescue is a cause worthy of your contributions.

Max's Helping Paws Foundation
Max's Helping Paws Foundation is a donation-based organization based in Carmel. Max's Helping Paws was born after the well-loved family dog Maximillian passed in May of 2016. The family wanted to ensure that others who struggle to care for their beloved dogs due to difficult financial circumstances have the support they need to continue living their best lives with their canine companions by their side.
Due to COVID-19 business closures and shelter-in-place orders, Max's Helping Paws created the Chestnut's Crisis fund to help take care of pets in a health crisis, aiding their diagnosis and extending the lives of hundreds of pets through financially supporting pet owners. Funds pay for chronic and critical diagnostics, stabilization, surgeries, and treatments to keep our furry friends from suffering and being surrendered or euthanized.

You can donate to this noble institution via monthly donations, a one-time donation, annual pledges, tributes, stock donations, and more. If you have an animal companion of your own and would like to help those struggling financially to keep their family pet, donate to Max's Helping Paws Foundation.
Environmental Endowment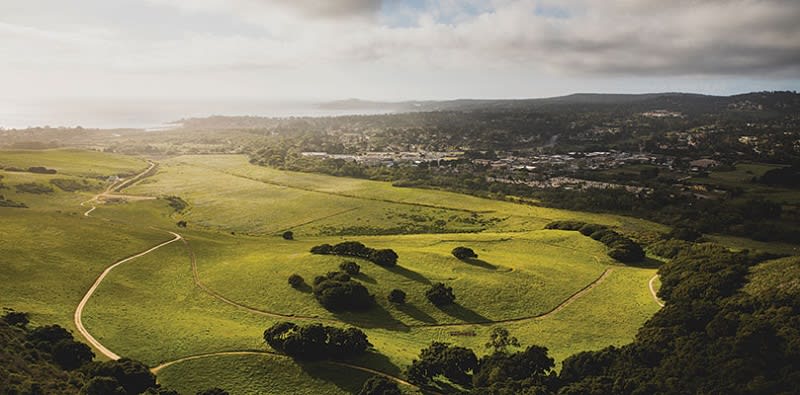 Credit: Guru Khalsa — Palo Corona Regional Park



Big Sur Land Trust (BSLT)
Big Sur Land Trust of Monterey is a nonprofit organization whose mission is to conserve stunning Monterey County landscapes and the outdoor recreation that follows. Since 1978, the BSLT has saved over 40,000 acres throughout Monterey County while promoting healthy lands, people, and communities. This exceptional organization works closely with willing landowners to conserve private property ownership and wildland. Through various multi-benefit projects serving nature and people, efforts are focused on ecological considerations and community needs throughout Monterey County.

BSLT works closely with the Carmel River FREE project and the Lobos-Corona Parklands project to inspire landscape planning and property conservation spanning Carmel Valley to Big Sur. BSLT also provides various community programs in which youth and adults alike can experience the stunning open spaces of Monterey County, all while developing a deep connection with the land, their peers, and themselves. Enjoy self-guided hikes in Big Sur, Carmel Valley, and Salinas when you donate to this vital cause. You may also opt to become a land champion, give a hike pass to friends or family, donate your vehicle, or undertake one of the many Big Sur Land Trust support methods.

Communities for Sustainable Monterey County
Give back to Monterey County communities by nourishing the land through various events held by Communities for Sustainable Monterey County. The goals of CSMC include protecting the environment, decreasing fossil fuels and non-renewable resources, and enabling communities to meet current and future challenges in practical ways. Events offer volunteers the chance to aid in mulching, weeding, and general clean-up of various parks throughout the county.

This organization faces declining resources and climate change head-on by helping communities switch to sustainable practices. CSMC's community-based groups provide ecological education, encourage land, water, and energy conservation, build renewable energy sources, public transportation, community gardens, and more. Support CSMC through donations or attending one of their events in Carmel, Big Sur, Del Rey Oaks, Marina, and neighboring communities.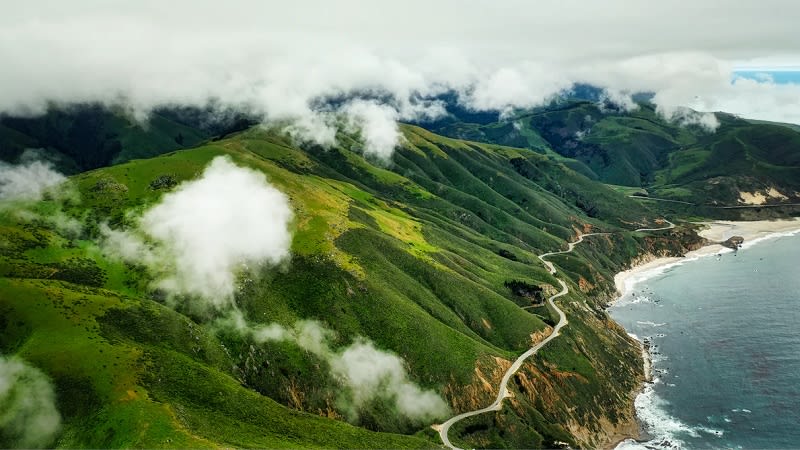 Helping Our Peninsula's Environment (HOPE)
Helping Our Peninsula's Environment is a Carmel-based institution that has dedicated its efforts to protect the natural environment of the California Greater Monterey Peninsula since 1998. This powerhouse participates in more government meetings than any other nonprofit in Monterey County. HOPE conserves the county's ecosystems by providing a clear vision, advocacy, public education in environmental science and law, and public participation.

Help HOPE save the surrounding wildlife from greedy developers by supporting its various projects through a one-time gift, stock donation, or donating property. Aid this critical assembly if you wish to preserve the stunning scenery of Monterey County so that current and future generations may bask in its endless beauty for years to come.
If you adore the plethora of community involvement present in Carmel and Pebble Beach and further seek to move to one of these remarkable communities, contact the Heyermann Group today. This trust real estate team will handle all your Pebble Beach and Carmel real estate needs with an educated and professional approach. Whether you seek an ocean view home in Pebble Beach or a Carmel Valley townhome, the Heyermann Group will undoubtedly guide you through an optimal real estate transaction.