From sweeping vistas of the Pacific Ocean to world-class golf courses, to a vast network of hiking and cycling paths—Carmel-by-the-Sea is a Californian oasis for luxury outdoor living. Regardless of the season, these are the nine outdoor activities you shouldn't miss while visiting Carmel.

1. Carmel Meadows Trail
Spanning just over half a mile, Carmel Meadows Trail is a laid-back hike that's accessible for hikers of all levels. The trail is open year-round and pets are welcome. You'll be rewarded with spectacular views of the Pacific and rocky cliff sides. In the spring and summer, the trail is filled with an abundance of colorful wildflowers, including vibrant lupine blooms, California poppies, wild lilacs, and Douglas irises. Sunrise and sunset are particularly stunning times to visit and will afford you greater privacy on the trail.
2. Whale watching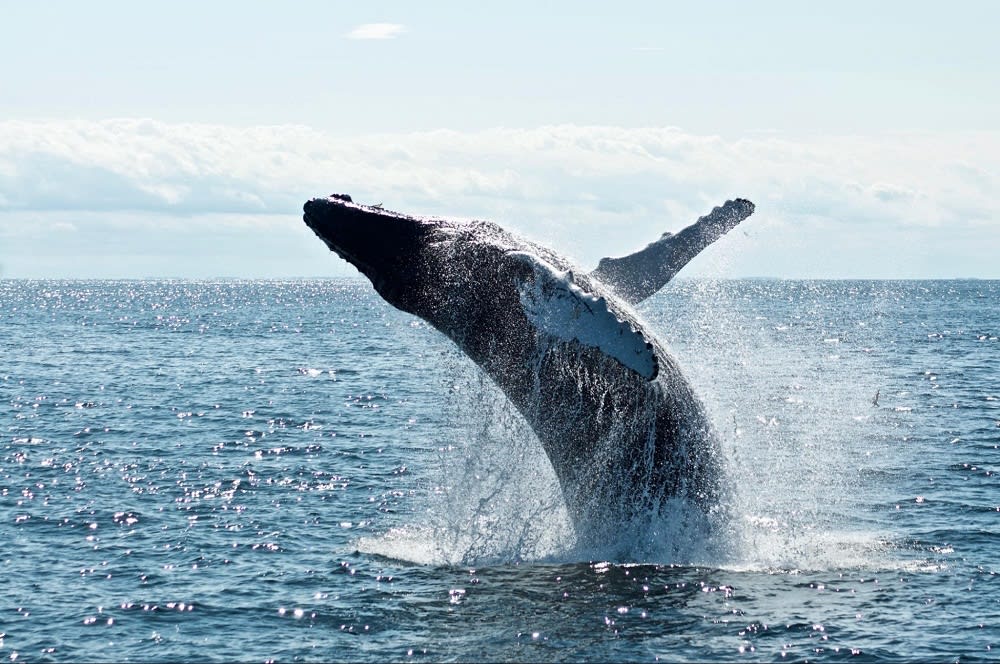 If you're ready to experience the wonders of the ocean, sign up for a whale-watching tour. Carmel is a short drive from Monterey, which hosts a variety of whale-watching tours. Princess Monterey Whale Watching, located on Fisherman's Wharf in Monterey, is a top-rated whale watching tour in California. Guests can select from three separate tours that start throughout each day. Options include traditional whale watching, a sunset bay cruise, or specialty cruises for private groups. There's a good chance you'll see whales, dolphins, and sea lions—but you're guaranteed to see the beauty of the California coast from offshore.
3. Carmel River State Beach
A favorite place to spend time by the water is Carmel River State Beach. The beach, which is only a mile long, includes the Carmel River Lagoon, Wetlands Natural Reserve, and Monastery Beach. The beach has become a popular spot for launching kayaks, as well as a sought-after spot for diving. The kelp forests provide a vital home to a diverse assortment of increasingly rare marine life.

Carmel River State Beach is frequented by birders and is a revered stop on the Central Coast Birding Trail. Fall and winter are considered the best seasons for bird watching in the area. Whether you're walking your dog or prefer to spend the afternoon kayaking on the water, Carmel River State Beach has something for everyone. Visitors are advised to watch out for incoming tides and changing weather.
4. Soberanes Canyon Trail
Soberanes Canyon Trail is located in Garrapata State Park and is approximately three miles long. Rated as moderate, the trail is commonly used for running, birdwatching, and hiking. While on the trail, you'll see wildlife year-round, with abundant wildflowers during the spring. The hike is characterized by its stunning, diverse flora, cacti, and redwoods. The most beautiful stretch of the hike is when the trail is flanked by towering redwoods, with a sweeping, 180-degree view of the Carmel Valley.
5. Point Lobos Natural Reserve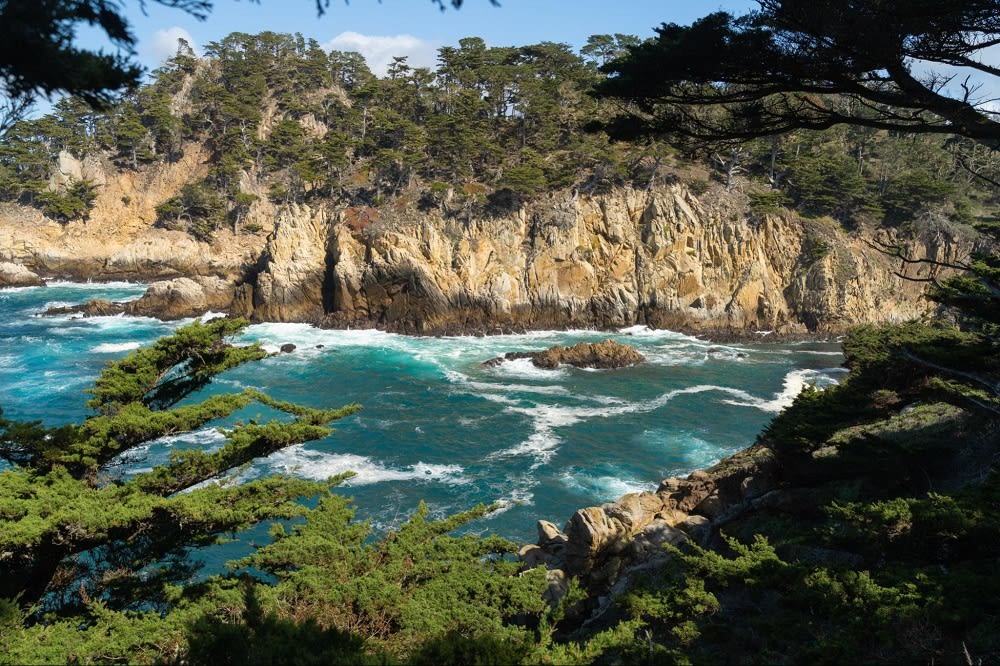 No matter the season, Point Lobos Natural Reserve is a spot you don't want to miss. Known for its breathtaking beauty and array of wildlife, this reserve is considered the crown jewel of California's 280 state parks. The area features headlands and rolling meadows, as well as one of the richest underwater habitats in the world.

Be sure to bring along your binoculars. It's not uncommon to see seals, sea lions, sea otters, and migrating gray whales, which frequent the waters between December and May. Point Lobos Natural Reserve is beloved by visitors from around the world. It's a great place for sightseeing, photography, painting, picnicking, scuba diving, and jogging.
6. Cycling
Cycling comes with a myriad of health benefits, including increased strength and stamina, decreased stress levels, improved joint mobility, and strengthened bones. Carmel's residents take advantage of the city's many biking paths, which lend to its small-town feel. If you're looking to catch some coastal views, the ride down to Carmel Beach is a popular option. From there, you can bike Scenic Drive to Carmel River Beach and soak up the ocean views along the way. If you're in need of a bike or simply need a tune-up, Carmel Bicycle is the place to go. Established in 1988, this locally owned and operated shop is ready to help answer any and all of your cycling questions.
7. Garland Ranch Waterfall Trail
Located in Carmel Valley, the Garland Ranch Waterfall Trail is located inland, within the Garland Ranch Regional Park. The trail is perched just above the Carmel River Valley and against the northern end of the Santa Lucia Mountains. To reach the waterfall, guests follow a winding trail with approximately 150' of elevation gain, the majority of which is immediately before the falls. The trail is a lush and shaded hike, but be sure to bring some water along to prevent dehydration. It's important to keep in mind that the waterfall, which falls more than 60-feet, flows seasonally and is most prominent after a storm. Even during the cooler months, it's not uncommon for the waterfall to merely be a trickle.
8. Walking tour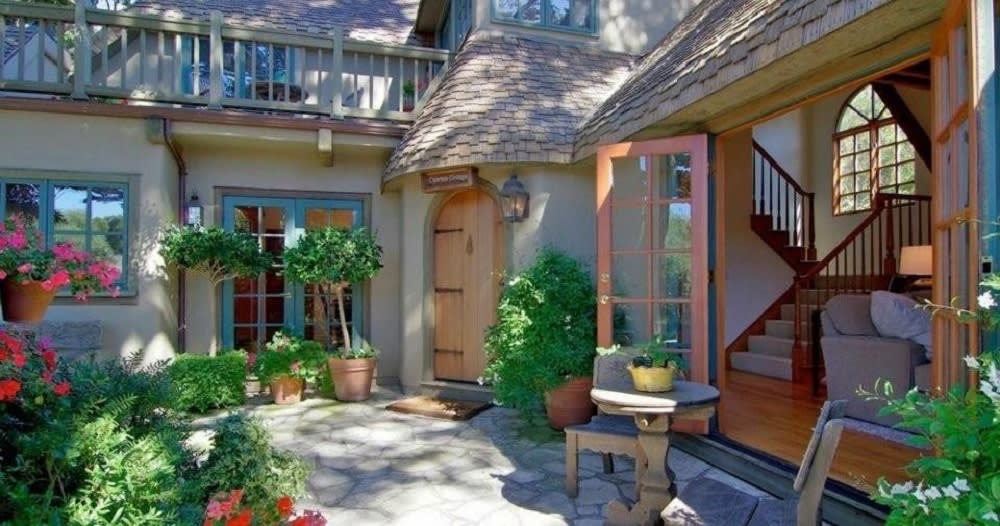 Credit: Carmel Walks Walking Tour
Gael Gallagher's Monterey Tours, which are led by passionate and informed locals, allows you to delight in the special charms of Carmel-by-the-Sea on a leisurely two-hour guided walk. During the tour, you'll be led through secret pathways, hidden courtyards, award-winning gardens, and whimsical storybook cottages. You'll also be immersed in stories about Carmel's early days, which include famous figures such as Clint Eastwood and Doris Day. Purchasing tickets in advance is highly encouraged.
9. Mission Trails Park
This 33-acre park features pine forests, live oak woodland, wetland, and coastal prairie. Located near Carmel, this trail is spread over 1.5 miles and is rated as easy. With a shaded and well-maintained trail, Mission Trails Park Loop is perfect for beginning hikers or those with children. Nature lovers of all ages will be mesmerized by the trees, flowers, views, and wildlife here.

—

If you're looking for homes for sale in Carmel, contact local real estate agents at Heyermann Group. Whether you're looking for a vacation rental or a forever home, Cheryl can walk you through the process from start to finish. With years of experience in the industry and deep knowledge of Carmel's regional real estate market, Cheryl and her talented team can help you find a house that truly feels like home.