Listing your home for sale can be a daunting task, especially if you're a first-time seller. Carmel real estate is still very much a seller's market, but that isn't an excuse to simply list and be done. There are a series of things you can do in order to decrease the amount of time your home is listed, increase the number of offers you receive, and ultimately sell for more.


Some are easy, while others take a little more time, but they are all going to be worth it. This is everything you need to do before you list your home among Carmel homes for sale and how you can best achieve it all.
Deep cleaning and decluttering are the very first step
Before you even think about looking at newer, larger Carmel homes for sale to move into, you need to do some deep cleaning of your own home. A buyer wants to walk into a home that they immediately envision themselves living in, but if it's full of clutter, closets are stuffed to the brim, and there is dust covering the TV or shelves, they're going to be distracted.


You can deep clean your Carmel real estate yourself or hire a company that offers a one-time package for deep cleaning services, which is what many sellers opt for. You want to make sure the windows are sparkling, the baseboards are clean, and even the fridge, oven, and closets are thoroughly inspected.


While you're cleaning, work on removing any clutter you have in your house. There are little things that we all collect over the course of living in a home, but buyers don't want to look at your family photos or memories. Anything you can live without, including off-season clothing (like your ski equipment!), should be either boxed up and stored safely in the home or removed entirely and stored elsewhere. The closets in your Carmel real estate should be filled
but not full
. Essentially, you want to make sure to put the best foot forward with a potential buyer.
Don't neglect your curb appeal
Curb appeal is a big deal when it comes to Carmel homes for sale. Carmel Valley is home to some beautiful properties, and it's important that you represent yours well. It's not just about keeping your grass neat or the weeds out of your planters, though that does help. Power washing your driveway and front porch will help everything look neater, and a fresh coat of paint on your front door may help the whole house really pop.


A professional landscaper should be able to help walk you through the best and easiest ways to prep your home for sale. This may include trimming any bushes you have and pruning trees back.


You may think that improving your curb appeal isn't very important. After all, it is what is on the inside that counts, right? However, some studies have suggested that improving the curb appeal of your property could
increase your sales price
by as much as 10%. That's not a small bump!
A fresh coat of paint goes a long way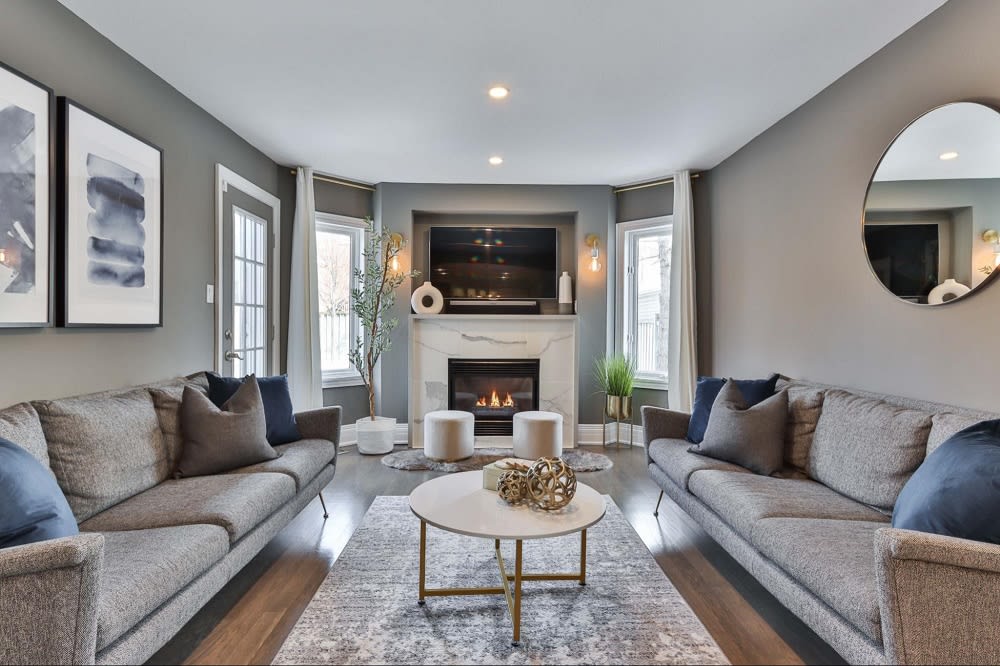 Is the paint in your Carmel real estate older? Have your walls seen better days? Perhaps the colors are very personal, like a deep green in the office or a pink playroom? These may be great color choices for you, but a potential buyer could find them off-putting. Painting isn't hard for your potential buyer, of course, but if they hate your paint choices, they may simply decide to look at other Carmel homes for sale that they can picture themselves immediately moving into.
Choose
paint colors that are neutral
, such as beige, gray, or cream. Try to avoid anything too dark, bright, or over-the-top that may drive buyers away. Remember, this isn't to appeal to your personal tastes, it's simply to appeal to the widest audience!
Make any small repairs now, not later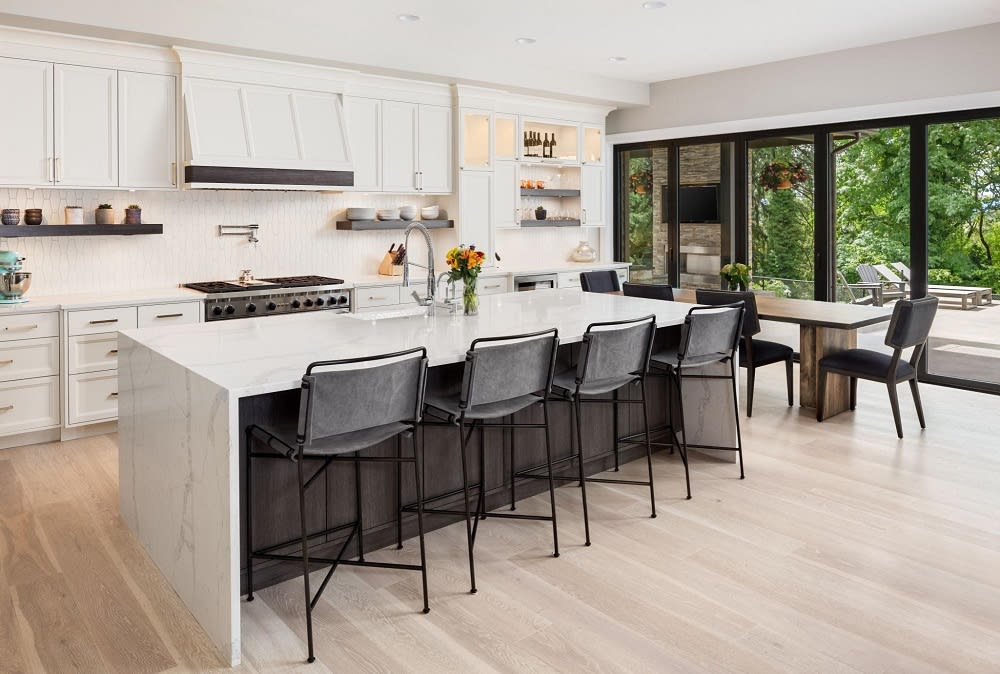 You don't want to make major renovations right now, immediately before listing. It is easy to get caught up looking at Carmel homes for sale that may be newer than your own property and think you need to overhaul your kitchen or bathrooms to compete. However, there's a real chance that you won't see a full return on your investment, especially if it's still in good condition.
This is the time, however, to make minor repairs or upgrades to your Carmel real estate. Anything obviously broken, like a stuck door hinge or a leaky faucet, should be fixed. You can also do some cosmetic upgrades, like swapping out a bathroom vanity to make a more spa-like environment or painting your kitchen cabinets to give them new life. These are easy to complete and can help your home sell for more.
Staging will increase your bottom line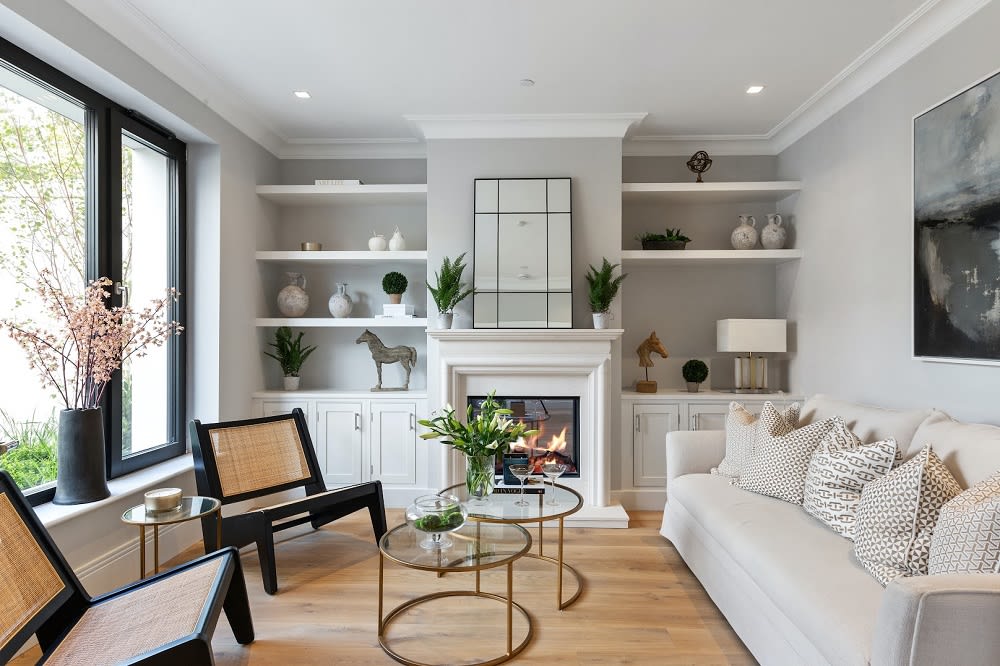 You may love your home and all the furniture in it, but it may not be to the taste of your perfect buyer. Staging your home is extra work upfront, but a recent survey from the
National Association of Realtors
indicated that up to 82% of buyer's agents said a staged home made a big difference to their clients. Buyers found it easier to visualize themselves living in the home and see the full potential.
There are stagers that handle Carmel homes for sale that you can turn to, or you can talk to your realtor about your options. The most important rooms to buyers were the kitchen, living room, and master bedroom, but each room should have a singular purpose. Avoid multi-use rooms, like a playroom and a gym, or a home office that doubles as a guest bedroom.
Always use a reputable real estate agent
The Carmel real estate market is complex and luxurious. Listing a home in this area isn't the same as those listed elsewhere in the US or even in California. If you're ready to list now, or you just need some more advice on how to best prepare, reach out to
Heyermann Group
. Led by award-winning real estate broker Cheryl Heyermann, The Heyermann Group has experience working with the best and most exclusive Carmel homes for sale for decades. There's no one better to help guide you through the process of getting your home ready to list and ultimately getting you the best sales price possible.