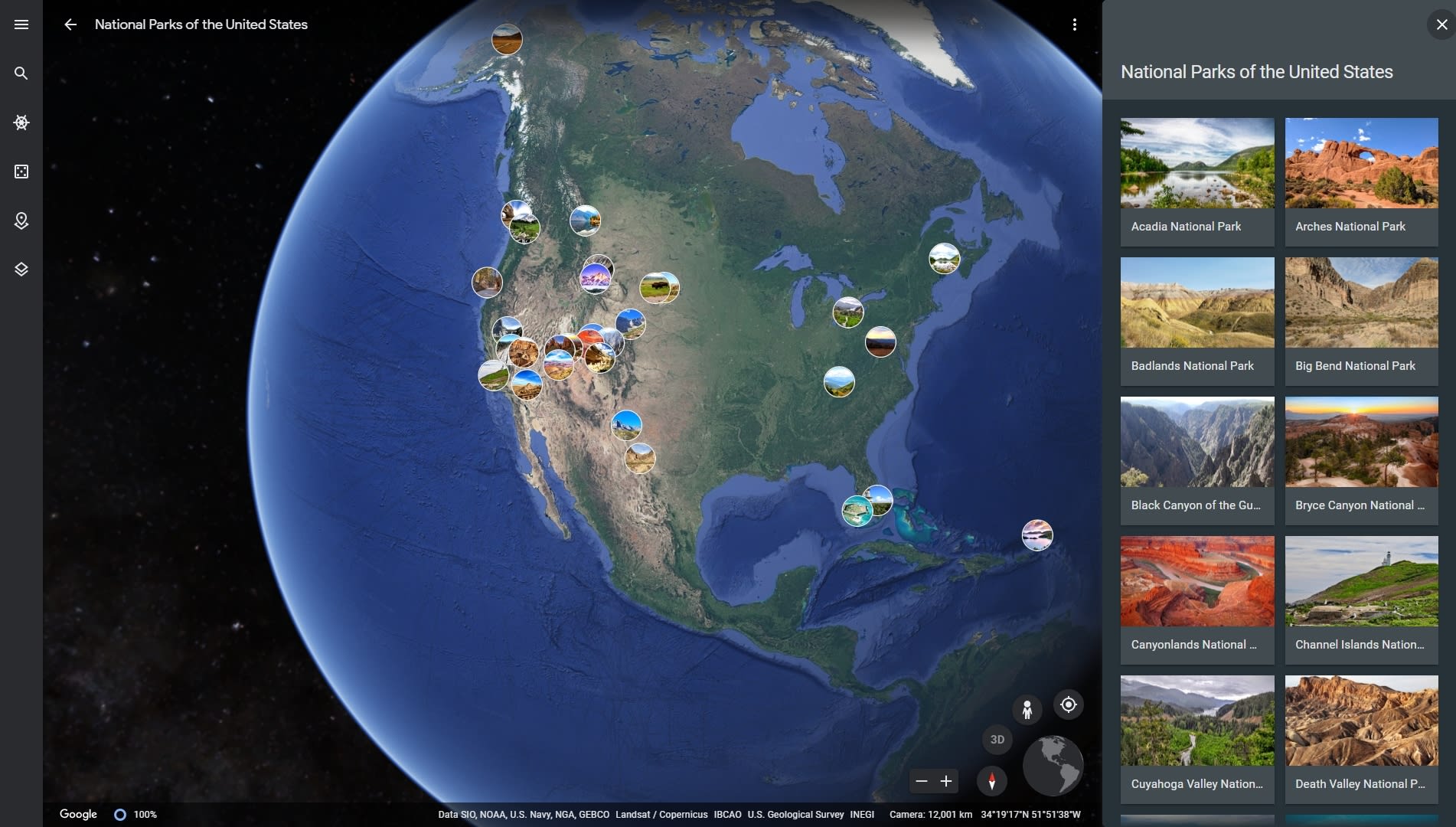 There are actually many things to see from your couch other than the TV. Strike up a little bit of wanderlust magic with these virtual tours and online content offered by top California attractions.


Connect with nature
Do you miss the inspiring sights and tranquil peace that comes with being in nature? Go on a digital hike and explore California's national parks through
Google Earth
. Yosemite National Park even offers its own
Virtual Yosemite
. This online interactive VR tour of the park and its surrounding areas has each panorama complete with its own environmental audio tracks, which can truly immerse you in the virtual experience.
Seeing cute animals never fail to make us feel better.
The Oakland Zoo
and the
San Diego Zoo
are providing live cams of some of their animals and, for a subscription fee, you can even access behind-the-scenes and upgraded experiences, as well as guided tours. The National History Museum of LA County also has
NHMLAC Connects
, a series of online exhibitions where you can explore the natural wonders of LA from the safety of your home.
Dive into art, culture, and history
Tired of the view at your home? You can appreciate the blended architectural styles of the California State Capitol Museum through
a virtual tour
. If you want something more thrilling, San Jose's iconic Winchester Mystery House is providing an online
immersive 360-degree tour
. The self-guided virtual experience allows you explore and digitally interact with the rooms of the Winchester Mansion, complete with access to its very first all-digital floor plan and behind-the-ropes content.
You can also combat quarantine boredom by immersing yourself in California's world-class art galleries and museums. The Getty has put together a
starter kit of Getty's online art, books, and videos
, which includes free materials for inspiration and learning. Art collections and educational resources are also made available online by the
Institute of Contemporary Art-LA
, the
Hammer Museum
, and the
San Francisco Museum of Modern Art
.
Discover new things with your kids
Online learning may not just be for the young ones at home. Keep the kids (and yourself!) connected to the real, natural world with the
Monterey Bay Aquarium
and the
Aquarium of the Pacific
. You can watch for birds, see livestreams of penguin exhibits, and join virtual classroom sessions with the aquarium's resident caretakers.
Spend some hands-on quality time with your kids through the
Stuck at Home Science program
from the California Science Center, which posts daily science experiment activities that everyone in the family can enjoy. There is also a series of
For Families art sessions at the Museum of Contemporary Art
, as well as a variety of other digital programs and activities.
The
Heyermann Group
Real Estate continues to cater to your real estate requirements amid the pandemic. Once you're ready to sell your home, give us a call at
831.595.5045
or drop us an email at
info@ThePeninsulaGroup.com
.
For more real estate marketing tips, just visit our
website
to get more tips for selling your home.