Carmel is undoubtedly one of the most beautiful and scenic parts of California. It's not hard to understand why with its rocky cliffsides, rolling green mountains, and blossoming flowers. There's never a wrong time to get outside and take advantage of the beautiful weather in California, and we've pulled together some ideas to help you get outside and explore all Carmel has to offer.


1. Carmel Meadows Trail
If you're short on time, the Carmel Meadows Trail, located in Carmel River State Beach, is an easy hike spread over 0.6 miles. Easily accessible for all skill levels, this trail is primarily utilized for hiking and walking. This hike weaves its way along the coastline, rewarding you with picturesque views. You'll want to be sure you stop and soak up the beauty and bring your camera along for some photos! Keep your eyes peeled for the opportunity to see a wide variety of wildlife as well. To make this hike even better, you can bring along your four-legged friends, just as long as you keep them on a leash. So whether you want to immerse yourself in nature, enjoy a warm spring day, or get in a bit of exercise, this hike is perfect for anyone getting outside.
2. Hatton Canyon
Head over to Hatton Canyon nestled in Carmel Valley to experience beautiful trails and picture-perfect examples of preserved nature. The state park features 10 acres of wetland and an assortment of hiking trails. One of the most popular trails stretches for over three miles and is mainly used for hiking, walking, jogging, or nature trips. Suitable for all skill sets, the specific Hatton Canyon trail also provides ample chances to see wildlife. As a state park property, Hatton Canyon is also home to Monterey Pines, a species of pine native to the Central Coast of California and Mexico. Hatton Canyon Trail is currently accessible to the public at Carmel Valley Road via a dirt trail at the mouth of Carmel Valley.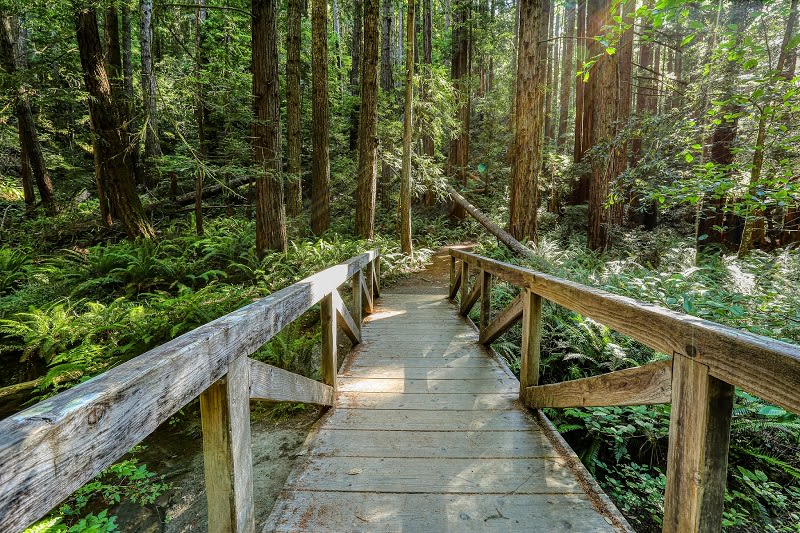 3. Julia Pfeiffer Burns State Park
Ready to get out of town and have a little daytime adventure? Head down to Julia Pfeiffer Burns State Park, named in honor of a respected pioneer woman in the Big Sur country. Located just 37 miles south of Carmel, this impressive park stretches from the breathtaking Big Sur coastline to the nearby 3,000-foot ridges. One of the most popular features of this beautiful park is the picturesque waterfall. Stretching over 80-feet, the waterfall drops from granite cliffs into the ocean. On a clear day, this sight might just take your breath away. Julia Pfeiffer Burns State Park is home to tree species like redwood, tanoak, madrone, chaparral, and scenic views of the ocean along rugged miles of coastline that look like they came straight from a postcard.
4. Garrapata State Park
Garrapata State Park, located just south of Carmel Highlands, is the perfect way to spend a sunny day in nature. This state park, which is easy to miss if you don't know what you're looking for, is sometimes overlooked. Once you're here, however, you are sure to fall in love with this off-the-beaten-track gem of a state park. When en route, keep an eye out for the Garrapata State Park sign. After spotting this, there will be a large pullout located under cypress trees, then a dirt road with a tin barn behind it. This is the trailhead for the 1.25-mile Soberanes Canyon Trail. The hiking trails are rarely busy, enabling you to enjoy your own space. Enjoy taking in views of the redwood-filled canyons and stunning coastline views, and be sure to watch your footing as the path can be rocky.
5. Soberanes Canyon Trail
If you're up for an adventure, embark on a hike that's a bit challenging. Soberanes Canyon Trail, located within Garrapata State Park, is spread over 4.7-miles and rated as moderate. Mainly used for running, nature trips, and birding, this trail allows you to climb your way up. The most stunning part of the route is when the trail is flanked on either side by impressive redwoods. The hike is also marked by beautiful and diverse flora, cacti, redwoods, and wildflowers. At the top, stop and take in the panoramic views, which are unbeatable on a clear and sunny day. Turn your back 180 degrees, and sunlit views of Carmel Valley will most likely greet you.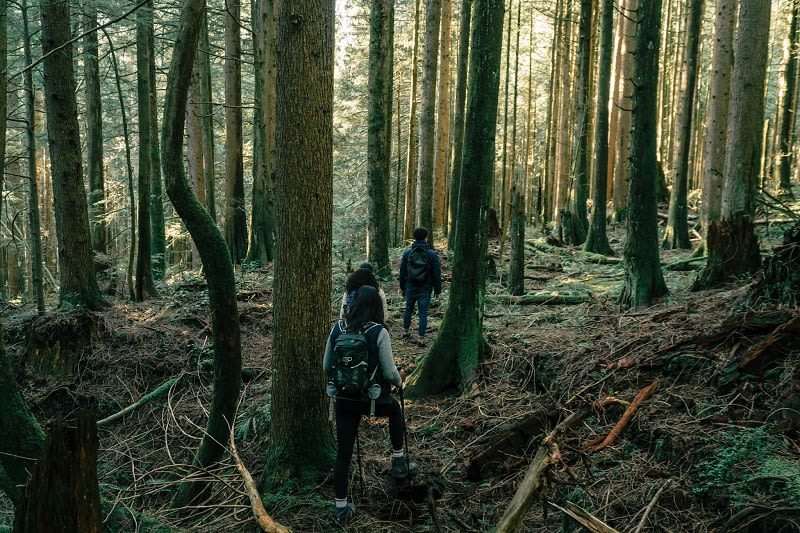 6. Garrapata Bluff Trail
Garrapata State Park is filled with tons of great trails, from easy, beginner-level hikes too challenging, advanced treks around the park. If you don't have a lot of time but still want to get outside, explore Garrapata Bluff Trail for a little bit of everything. Short and sweet, this hike is known for its stunning views and beautiful wildflowers. It is 0.6 miles long, making it a suitable option if you're short on time. From climbing some rocks to trekking on the bluff, this short trail is packed with adventures and views.
7. Mission Trails Park Loop
Spend an afternoon enjoying the sunshine at Mission Trails Park Loop. Located near Carmel-by-the-Sea, this nature preserve is spread over 33-acres. Here you will find a Monterey pine forest, sparkling coast, live oak woodland, wetland, and coastal prairie. The park also features five miles of trails that weave their way through pine and redwood trees. The trails are relatively easy and used by all skill sets, and you can even bring your dogs on a leash. The beautiful views at Mission Trails will also guarantee a peaceful and beautiful hike!
8. Point Lobos Natural Reserve
Point Lobos Natural Reserve, located just a short drive from Carmel, is another spot you don't want to miss out on. This park is considered the crown jewel of California's 280 state parks, and it's not difficult to understand why. A wildly popular place for sightseeing, photography, painting, nature study, and picnicking, this reserve allows you to take in spectacular coastal views or embark on a hiking adventure. There's also plenty of wildlife here, so consider bringing a pair of binoculars along. With so much to offer, Point Lobos attracts nature lovers from all around the world.

China Cove is one of the most popular spots in the park, and this stretch of shoreline attracts visitors with its emerald waters surrounded by rocky walls. To get here, all you have to do is drive to the end of the park road, where you'll find parking for Bird Island Trail. You can easily spot China Cove along this trail.
9. Point Lobos Loop Trail
Point Lobos Loop Trail is a great way to get your heart rate up and get in some exercise while enjoying the beautiful outdoors. This trail, located in Point Lobos Natural Reserve, is a 6.7 heavily trafficked loop. Along the way, stop to take in the wildflowers and scenic views. There will also be photo ops galore here, so don't forget to bring your camera along for the ride if you can! If you want to enhance your experience further, consider bringing along a small meal. After all, it's hard to beat dinner with a view!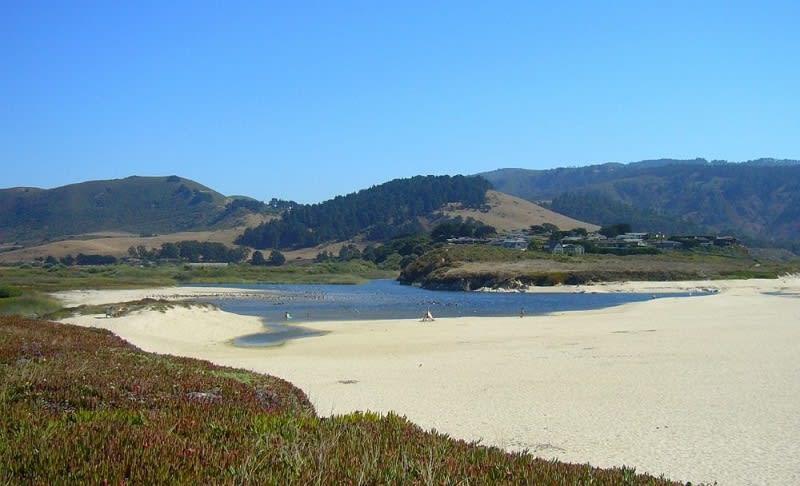 (Credit: California Beaches)
10. Carmel River State Beach
If you're ready for some sand and sunshine, head over to Carmel River State Beach to enjoy some much-needed rest and relaxation by the water. Spread over a spacious 300 acres, this park features a one-mile-long protected beach with a lagoon formed by the Carmel River. This is the perfect spot to go bird watching, as the lagoon attracts many migratory birds.

Some popular birds here include the Great Blue Heron, the Virginia Rail, the Brown Pelican, the Greater Yellowlegs, and the many gulls, egrets, and terns. In addition to birders, this is also a popular spot for divers and kayakers. Regardless of your interests, this park will have plenty of adventures in store.
If you're ready to explore Carmel real estate and take advantage of the great outdoors, contact Cheryl Heyermann today. As one of the top Carmel real estate agents, Cheryl and her team serve a wide range of neighborhoods. There's never been a better time to move to Carmel, where you can find beauty, access to nature, and close-knit communities.